STUDIO BARNHUS – BARN 052
Together with Ingrid Arnsand Jonsson, we layout, illustrated and designed the Swedish Grammy nominated debut album of Shakarchi & Stranéus on Studio Barnhus.
Listen/Buy
BROR RECORDS – BROR 03-05
Layout and designed a release trilogy for BROR Records. Featuring artwork completely shot and edited on iPhone, and matching color blend for the marble 12" vinyl.
Listen/Buy
BROR RECORDS - BROR 06-08
Layout and designed a second release trilogy for BROR Records. Pressed on opaque white 12" vinyl. Comes in transparent PVC sleeve with A5 sticker.
Listen/Buy
URBANEARS – SUMPAN SOCIAL MEDIA POSTS
For the release of Sumpan, Urbanears new in-ear headphones, we created a series of social media posts highlighting alternative uses of the headphone's quirky design.
Agency: Oakwood / Client: Urbanears / My Role: Creative & Art Director
GOOGLE – BREAKFAST SEMINAR
Created invitations, menus and posters in 4 languages for Google's breakfast seminar and presentation of the new Google Translate App.
The breakfast seminar was held in Stockholm and aimed at and attended by Sweden's biggest travel, fashion and lifestyle influencers.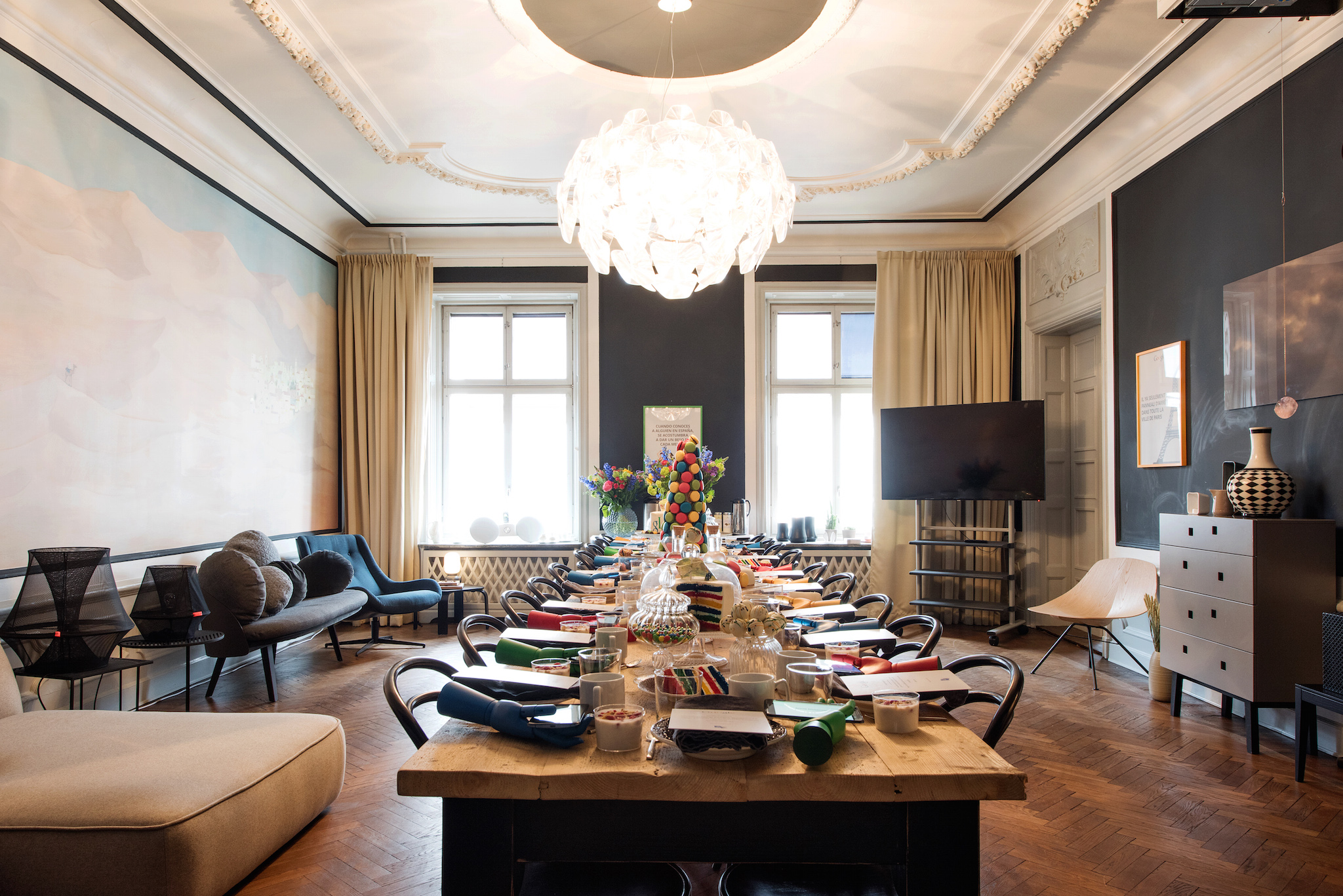 Agency: Patriksson Communication / Client: Google Sweden / Photographer: Mathias Nordgren / My Role: Art Director & Designer
WTFISD – BRAND IDENTITY
Created concept, art direction, photography, branding and design for own streetwear label WTFISD. The brand was defunct in 2014.
LOCATELLI – BRAND IDENTITY
In 2012, I created a new brand identity, menu and 12 monthly flyers for renowned cocktail club "Locatelli" in Gothenburg, Sweden. Sponsored by Absolut Vodka.